Valentine's day is my favorite holiday and it is approaching fast. I start looking forward to Valentine's day immediately after Christmas. This year as I was taking down the Christmas tree I was already thinking of what Valentine treats the girls and I would be making for their teachers and classmates.

Since discovering Etsy I now have a huge shopping venue to look for special and unique gifts and Valentine themed inspiration. This year I've been on a Woodland animal kick. I'm not sure what Valentines and little spiny hedgehogs and fluffy squirrels have in common, but they just seem to go together. One of my hedgehog cards was featured in a treasury over Christmas and also included was an adorable hedgehog mug. I of course had to check out the shop and I found a large variety of cuteness.

Abby Berkson Ceramics
and contains assorted bowls, mugs and pictures with Abby's cute little hand drawn animals creations. There are squirrels, penguins, hedgehogs, foxes, and more. All the pieces are handmade by her and start from a lump of clay. She hand draws each of the designs and everything is fully functional and one of a kind. I have seen her work first hand, and it is awesome! Sturdy, smooth and safe to use in the microwave and dishwasher.


She has an "animals in love" series in her shop right now. Any of these pieces would be perfect as Valentine's day gifts. Guess what?? Most of her little animals are woodland themed!! I absolutely love her little hedgehogs, but these little squirrel and chipmunk caught my eye as well as the adorable foxes (as you know from my previous posts are my newest obsession.)

So as part of the blog hop we were supposed to pair gift item from Etsy to one of our own Valentine cards. Well why not stick with the woodland theme? My set of 6 mini Valentines would go perfectly with any of her woodland mugs and bowls. They are small enough to tuck into gift bags and boxes and you can match up the the little creature with whatever animal you choose to put on your mug or bowl.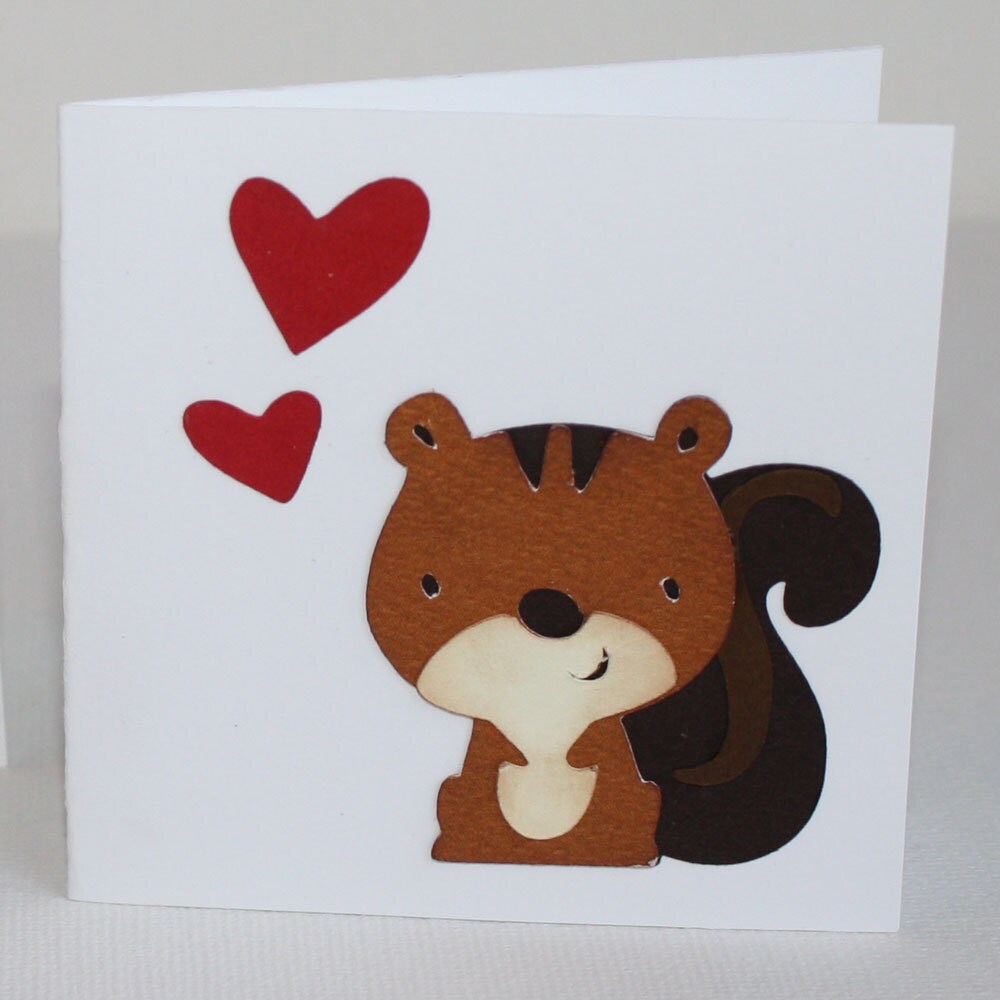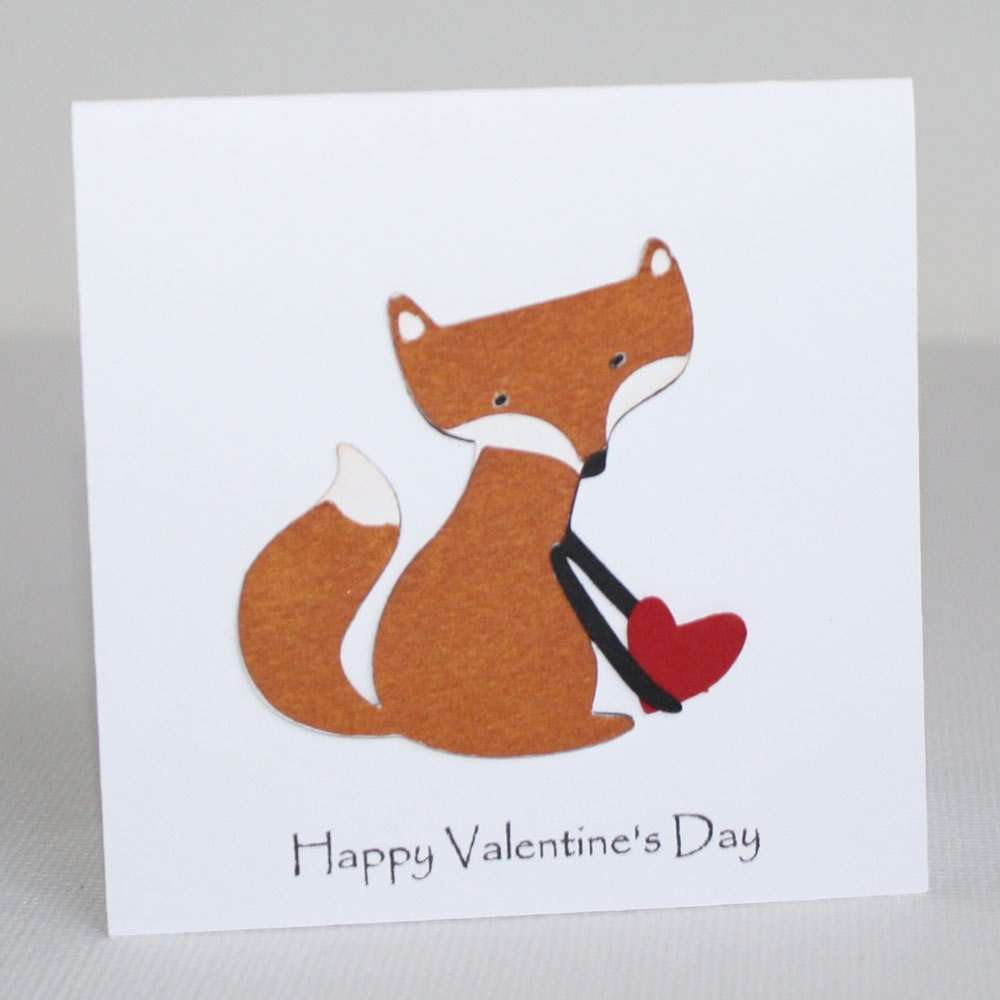 These mini Valentine's are 3 inches square and come 6 or more to a set. If you'd like a more personalized message I can change it to whatever you'd like it to say.

So take a little time this week and browse the Valentine selections in this Etsy Greetings blog hop and on Etsy. You're sure to find a special creation and card to spread the Etsy LOVE this Valentine's.